Mr Partha Sarangi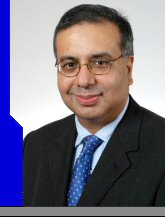 Mr Sarangi is a consultant orthopaedic surgeon at the Bristol Royal Infirmary and the Avon Orthopaedic Centre. Mr. Sarangi works privately at the Spire Hospital Bristol and the Jonathan Webb Clinic.

He was educated at the University of Manchester and did the majority of his surgical training in orthopaedic surgery in Bristol. He also undertook a clinical fellowship in New York.

Mr Sarangi's special interest is in upper limb surgery and the shoulder in particular. He has developed great expertise in the diagnosis of conditions affecting the shoulder. He has extensive experience in arthroscopic shoulder surgery and is particularly interested in the management of the arthritic shoulder with shoulder replacements.